7 Brand New, Must Try Fitness Studios
There's no doubt about it — it's officially spring time. The sun is shining, the flowers are blooming, and the Marina brunch spots are poppin'. With all this change in the air who wouldn't want to switch up their fitness routine too? Lucky for you, The Sweat Report has the low down on all the newest spots to hit the scene over the last few months (and a few that are soon to come!).
San Francisco, SOMA
Now open
We know what you're thinking — what the heck is a virtual reality gym? That's probably because not only is this studio new to the Bay Area, but it's an entirely new concept for the fitness world. At BlackBox, you'll walk into a dark room (a black box, if you will) and play a virtual reality game where in order to win or level up, you'll have to perform fitness actions. Teleport into a new world AND get your sweat on? It's a fit techie's dream.
San Francisco, Potrero Hill
Now Open
Nestled right in the heart of San Francisco's Potrero Hill, this studio is all about high intensity pilates. It marries the classical pilates style with some heart rate pumpin' cardio, a dash of weight training, and even some upbeat tunes for a total body workout in under an hour. Plus, they've got 'gram worthy neon signs This studio is Rock Salt's third location, with other locations in Redwood City and San Mateo.

Rock Salt Pilates, Potrero Hill | 1004 16th St., San Francisco | 650.394.7771 | RockSaltPilates.com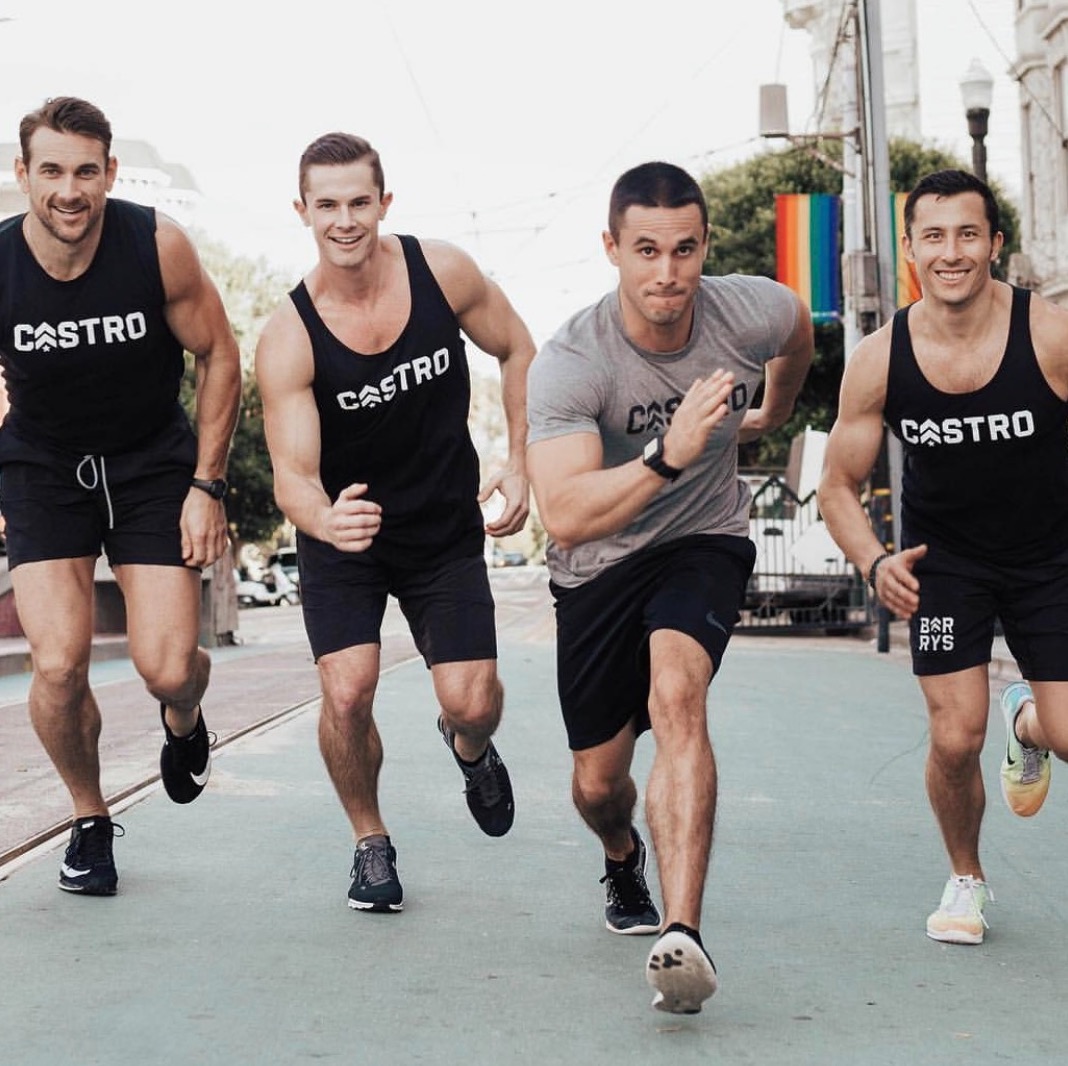 San Francisco, Castro
Now Open
There's no doubt about it. Barry's Bootcamp has a cult-like following — and it just got that much easier for the cult to find a location near them. Barry's opened a Castro location — You can expect the same Oribe locker room products, fuel station, and booty kicking workout that you'll find at other locations. One thing to notice is that this location is a bit larger than the others and has some great 'gram worthy decor.
Barry's Bootcamp, Castro | 2280 Market St, San Francisco | 415.800.7065 | Barrysbootcamp.com/studios/castro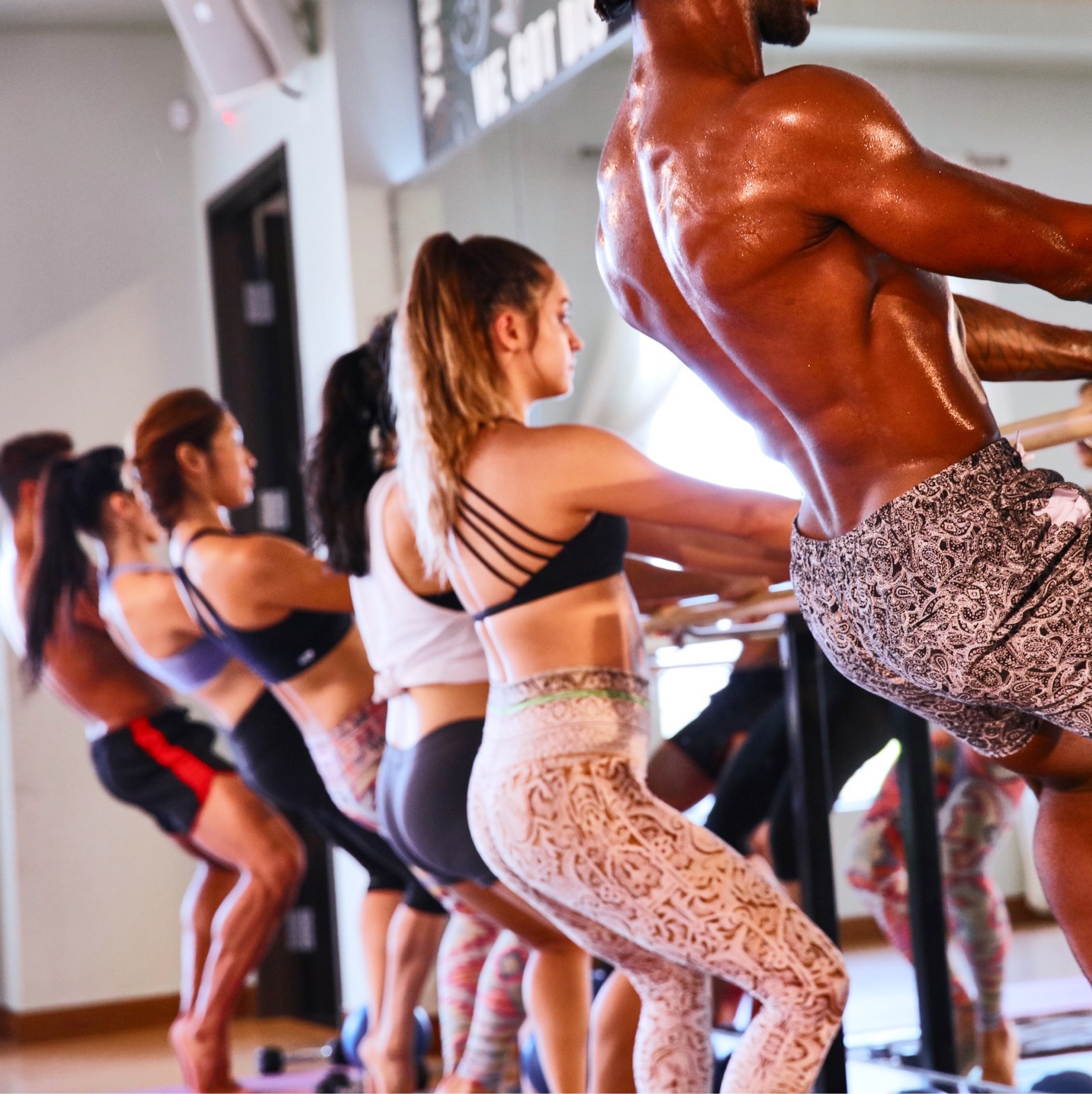 San Jose
Opening late May
Brand new to the Bay Area, TruFusion is opening its first location in Saratoga, offering over 65 class styles and 240 group classes a week! There's no doubt you'll find a class that fits your style. Many of the classes are heated, and require gear (that's provided), and run about 45-mins. Get in, get sweaty, get out! There's also locker rooms and a health bar located inside — Fun fact: this chain of studios is partly owned by Alex Rodriguez and Jennifer. If they approve it, it's worth a try!

TruFusion | 910 El Paseo de Saratoga, San Jose | TruFusion.com
San Jose
Now Open
Recently opened in San Jose, Smuv is a new Lagree fitness studio. With 10 Megaformers, classes run about 40-minutes and focus on full body fitness. Lagree lovers will get to embrace the same slow burning movements they've come to love — we're talkin' scrambled eggs, catfish, and wheelbarrow — that will keep your core stabilized and muscles shaking.
SMÜV Lagree Fitness | 1710 Berryessa Rd. San Jose | Smuvstudios.com
San Francisco, Little Marina Green and Ocean Beach
Opening mid to late May
This new studio is brand new to the Bay Area and features 50-minutes of total body floor work and cardio using the rower. There's not a ton of details about the actual workout just yet, but we know the founding trainers are all pretty stellar. This new fitness phenom has been offering free classes around the city all month long, so check out their schedule to check out a class, and be one of the first to try out this new workout.

Dryft | Little Marina Green + North Ocean Beach | Letsdryft.com
San Francisco, Inner Richmond
Now Open
Get you fists up and guard your grill, Geary St. Park Gym, the well known, much loved boxing gym Park Gym has added a new SF location to its roster in the Inner Richmond. Enjoy the same types of classes as its sister studio in the Mission: boxing classes for all levels, sparring, weight lifting, kettlebells. Battle ropes and more.
Park Gym | 4801 Geary St., San Francisco | 415.742.5296 | TheParkGym.com